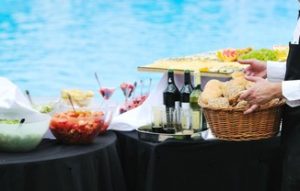 At Raleigh Event Catering, we understand that planning the menu for a special event or celebration is critical to ensuring that event's success. We also realize that with all of the possibilities there are for food and cuisine, that selecting a menu can be difficult.
With this in mind, we have collected some of the menus our clients have selected in the past in order to provide you with some ideas to help you plan an ideal menu for your event.
Additionally, here are some of the items we most often provide for all types of events. We invite you to look through both our Traditional Catering Item menu and our Destination Catering menu for even more ideas about the types of food we can offer and menus we can create!